Blessed to Be a Blessing
To God be the Glory
Simple and secure giving one-time or recurring gifts. Click below.
In-person Worship-10:00 a.m.
We believe in radical hospitality driven by the abundance of God's grace!
Join us this Sunday to celebrate God's amazing love for God's people.
You are welcome here! You are beautiful and unique.
We want to help you realize the gifts God has given you and join you in using those gifts to serve others.
For those who prefer, we offer worship via Facebook Live.
Please join us!
FAQ
Watch Live
Live Your Lenten Journey
Activity Bags Still Available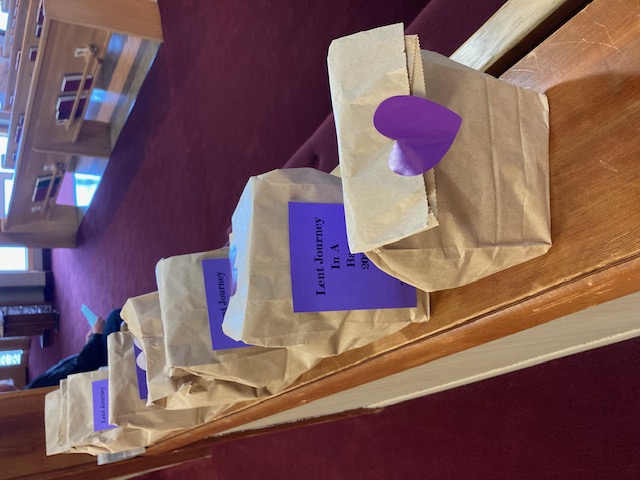 A weekly hands-on activity can help us reflect on the meaning of the season leading up to Easter. Get a bag for yourself and join in the journey!
NOTHING Can Separate Us From the Love of God
Not Even Evil and Death
There's a lot to celebrate when it comes to God's love for God's people!
How about the truth that even death can't separate us from God's love?
That's the big Easter party. Yes, the bunny is cute, but God's love is forever.
Celebrate with us Sunday, April 9 at 10 a.m.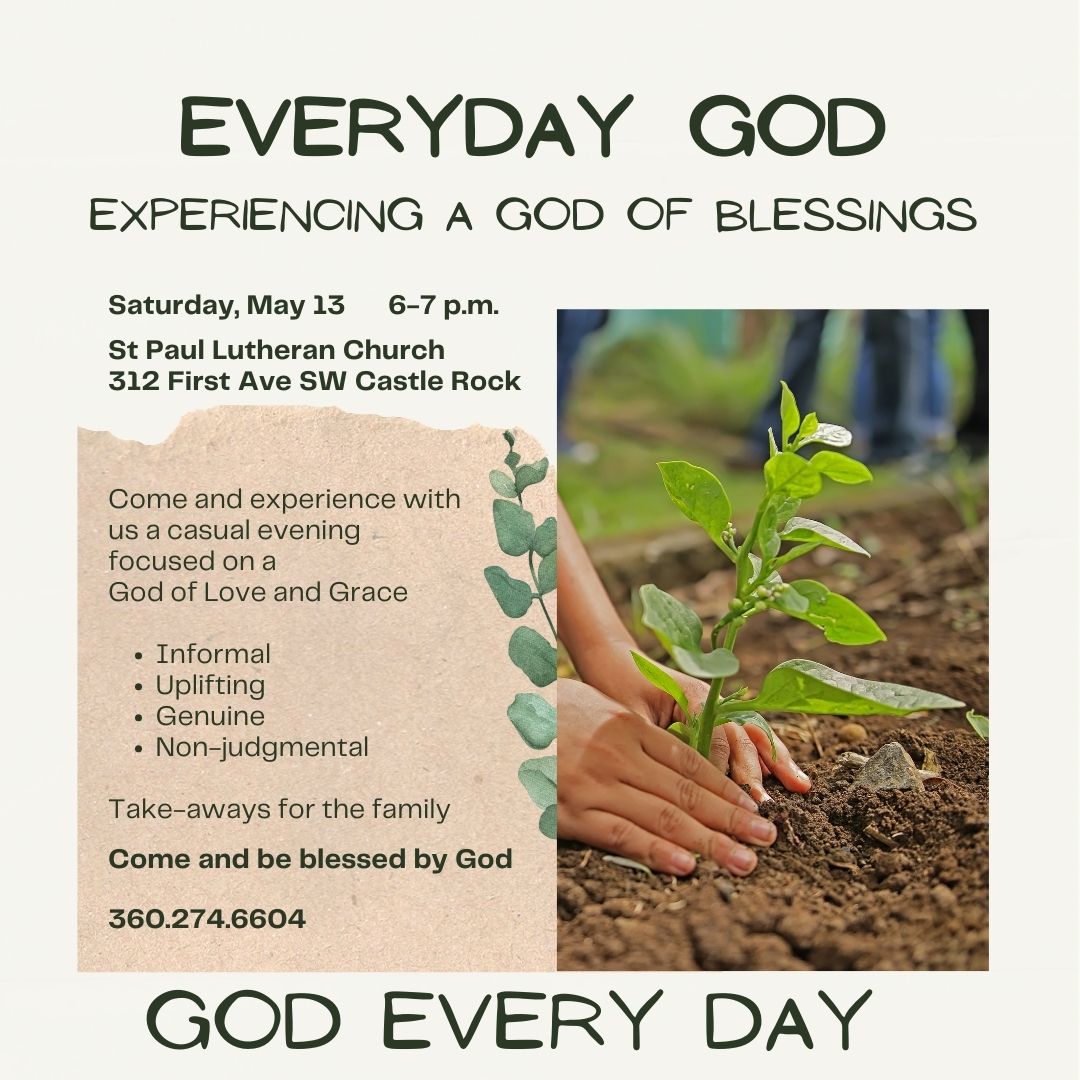 Rewards Program Benefits St. Paul
No Expense to You
Fred Meyer Rewards - if you have a Fred Meyer Digital Rewards account, you can link your FMcard to earn reward dollars for St. Paul. Simply go to Community Rewards at FredMeyer.com to sign up. All transactions associated with your digital account will be applied to the program, at no cost to you--or impact on your rewards earnings.
Come and Get It!
Stay and Enjoy Fellowship and Praise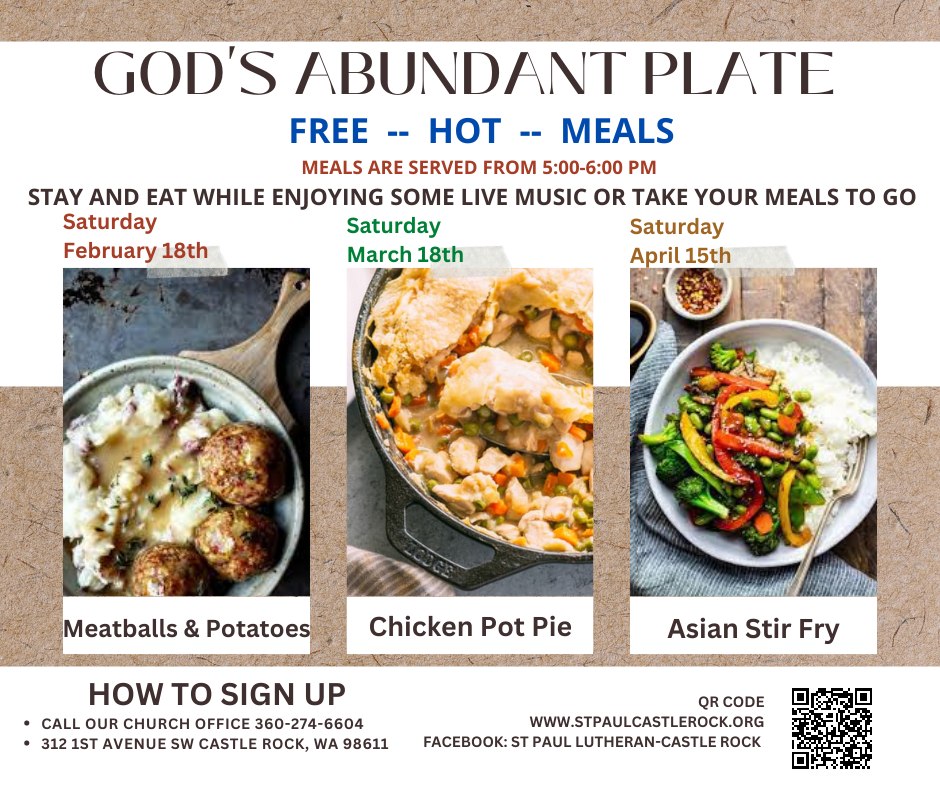 God's Abundant Plate is gearing up for the next months. Whether your pantry is low or you're just out of energy to pull together another meal, let the crew help you.
Carry out or come and listen to contemporary music by G3 while you enjoy your meals.
Sign up
Daily Bread
Humble yourselves, therefore, under God's mighty hand, that he may lift you up in due time. Cast all your anxiety on him because he cares for you.